The continent of Africa and especially Mana Pools, Zimbabwe has continued to call to me since my first safari with Humphrey Gumpo in 2004 and this past year 2014 being my tenth year anniversary with my friend I again rejoiced in the sanctuary and unscripted experience Humphrey and Africa provides.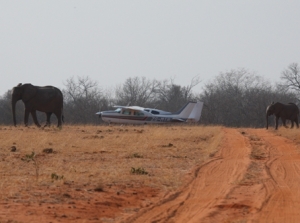 There is a Zimbabwe proverb: If you want to go fast, go alone. If you want to go far, go together – On safari together with Humphrey you will go far over your expectations of what you expected from a safari to the point of having life altering experiences as you encounter face to face the wildlife from elephants or lions or wild dogs to spectacular sightings of kudu and eland.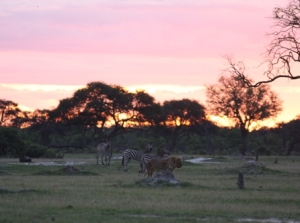 While walking in Africa every detail of nature is significant and you reawaken the senses that you had as a child. Humphrey reintroduces you to the smell of musk as you approach the elephants or the sweet sage that permeates the air and looking to the sky the stars are so close at night you can reach out and touch the southern cross before you eventually end your day falling asleep to the lions roaring into the evening. All of your senses come alive with Humphrey in the wilderness of Africa. One of the more memorable experiences with Humphrey in the bush came about when Humphrey and I were walking back to camp at dusk when a kudu antelope suddenly came bounding through the acacia trees. Wild-eyed with its hind end dappled from fear and exertion, this kudu was clearly running for its life. Scrambling through the trees came a pack of about 18 African wild dogs, mere yards behind their pre
y. Without exchanging a word, Humphrey and I dropped our backpacks and began running behind the pack as it jumped over fallen trees and dodged rocks in pursuit of the fleeing kudu. We actually were experiencing the chase. This was nature distilled to its essence and is what a safari with Humphrey Gumpo is all about.